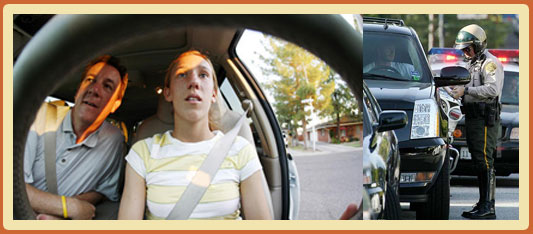 BEHIND THE WHEEL TRAINING
Please call us for prices and availability @ 559.435.3865 or CLICK HERE to go to our contact page to send us an email.
Behind-the-Wheel Driver Training (6 hours minimum) is required for a teenager
under the age of 18 before they can take their DMV driving test and get their California Drivers License. These services can only be performed by a Driving School Instructor licensed by the DMV. Also required is 50 hours of driving with a parent or guardian prior to taking the drive test,10 hours of that at night.
Teenagers between the ages of 15 ½ and 17 ½ are required to take their first driving lesson with a Licensed Driving Instructor before they can drive with their parents. The Licensed Driving Instructor will sign (validate) the instruction permit on the first lesson. The permit must be 6 months and one day old before the teenager can take the DMV driving test. A permit is valid for one year.
Teenagers between the ages of 17 ½ and 18 may immediately drive with their parents upon receiving their instruction permit. Driver Training lessons are highly recommended for these older teenagers and young adults.
Behind-the Wheel instruction is available for teenagers, adults and seniors through Elite Driver Training Services in the Fresno/ Clovis and surrounding areas. Call 559.435.3865 or toll free 1.888.888.9891.
Our driving lessons cover all of the necessary driving issues drivers face everyday. Elite driving lessons include actual driving (what a concept). The first lesson is not spent in a church parking lot. We get our students moving on surface streets quickly.
    1. We teach lane changes, two way stops, four way stops, controlled and non
        controlled left turns.
    2. We cover right turns at green and red lights, traffic flow and proper spacing.
    3. We go on a mountain drive, freeways and downtown.
    4. We deal with U turns, parking and reversing.
    5. Three point turns and parallel parking are addressed.
We believe that the valuable time we have with our students is short so we get busy driving and sharing our knowledge. Most driving schools cover much less.
Choosing your behind-the-wheel instructor will make all the difference; potentially life saving.
Our guarantee is simple: a parent or parents of our behind-the-wheel students is welcome to ride along on the first driving lesson. Sit in the back seat and learn the best way to teach skilled driving and if you are not satisfied the lesson is free. We welcome parents to go on as many lessons as possible so the teaching methods are consistent and most effective.

There is NO COMPARISON GUARANTEED!


Elite Driver Training Services the True Professional Experts.
Cullington Driving Concepts® Certified
Please click to view our Introduction


To schedule your behind-the-wheel training for ages 15 and older, please call a customer service representative at 559.435.3865
or toll free 1.888.888.9891
Now serving the Fresno, Clovis and surrounding areas.

Get started with our online Drivers Ed.
ENROLL NOW
Drivers Ed.